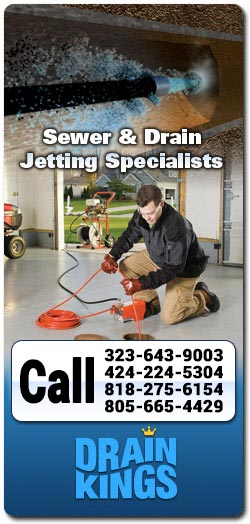 1. HYDRO JET YOUR BLOCKAGE AWAY
Our hydro jetting system literally blasts away stubborn blockages – even something as tough as tree roots! The high powered water jet blasts the blockages, breaking it down to more manageable pieces that can then safely wash away, leaving your drain cleared as well as cleaner.
2. FAST, SAME DAY HYDRO JETTING SERVICE
We'll have your blockage removed as soon as today with our rapid response same day service. Our plumber will arrive at your home fast in a fully stocked and equipped vehicle ready to remove your blockage for you.
3. UP FRONT PRICING
Once the condition and cause of your blockage has been assessed we'll provide you with a full cost to clear it. Not an hourly rate, just a complete price for the whole job, start to finish.
4. THE BLOCKAGE REMOVAL EXPERTS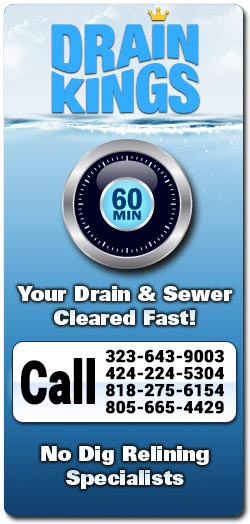 With the best equipment and skill, our plumbing experts will remove your blockage efficiently and thoroughly so you're left with a free flowing drain.
5. PERFECT FOR ANY LENGTH OF DRAIN
With an extensive length of hose, the hydro jet can be inserted as far down the drain as required to reach the exact location of your blockage and is flexible enough to accommodate bends.
6. PREVENT FUTURE BLOCKAGES
The additional benefit of hydro jetting is that your whole drain is cleaned in the process. Cleaner drains are less likely to block as any accumulated waste and build-up has now been removed.
7. ON-TIME ARRIVAL
You won't be left waiting around for a plumber to arrive, as our team will be punctual and arrive at the agreed upon time.
To have your blocked drain cleared fast, today in Los Angeles, The Valley & Ventura, call and speak with the team at Drain Kings today.